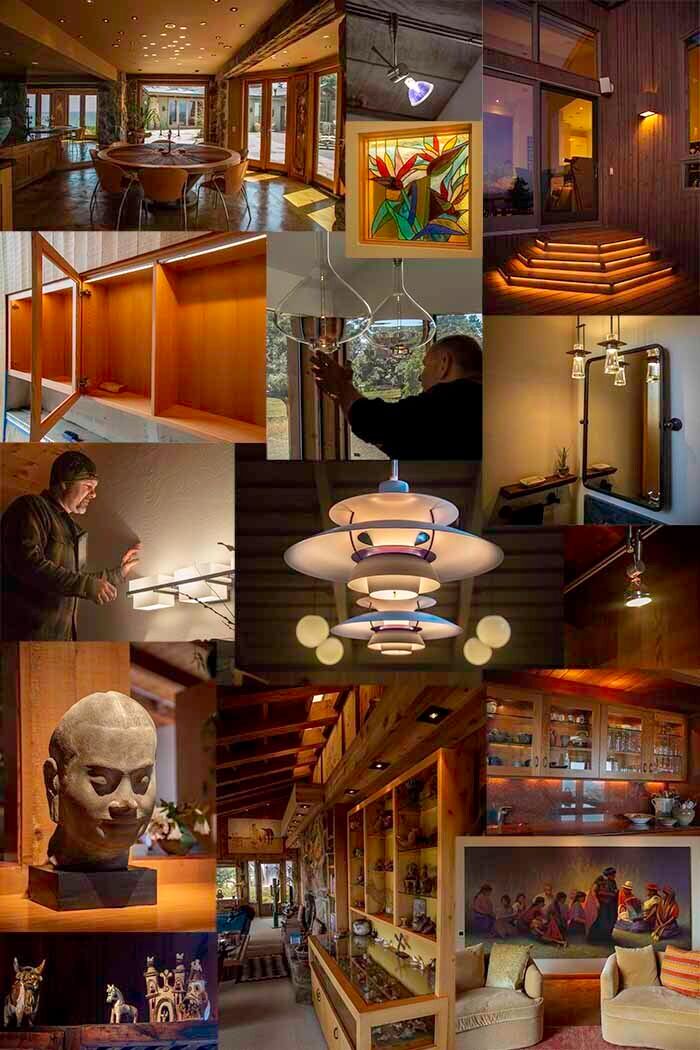 Lighting
Over the past decade, we have collaborated with some of the
most talented lighting designers working in this area.
If you have a special lighting need indoors or out, we would be delighted to help.
"My husband and I faced a much-needed update to the lighting design and installation for our home in Anchor Bay. As part-timers for many years, we coasted along, postponing a job that would include carpentry and scaffolding. Would we find reliable, expert help? As recent full-timers, we took the leap to add to the enjoyment and value of our house.
"
"With the leadership and skill of Mike Nelson, the project, impacting multiple rooms and hallways, went off without a hitch. The MD Electric team worked with precision, attending to our budget and other needs, every step of the way. We are grateful for Mike and his team's punctual, friendly presence. Why did we wait so long to make such significant improvements? Thank you Mike, Cindi and Caleb: we counted on you, and you came through."
April and Ron Dammann, Anchor Bay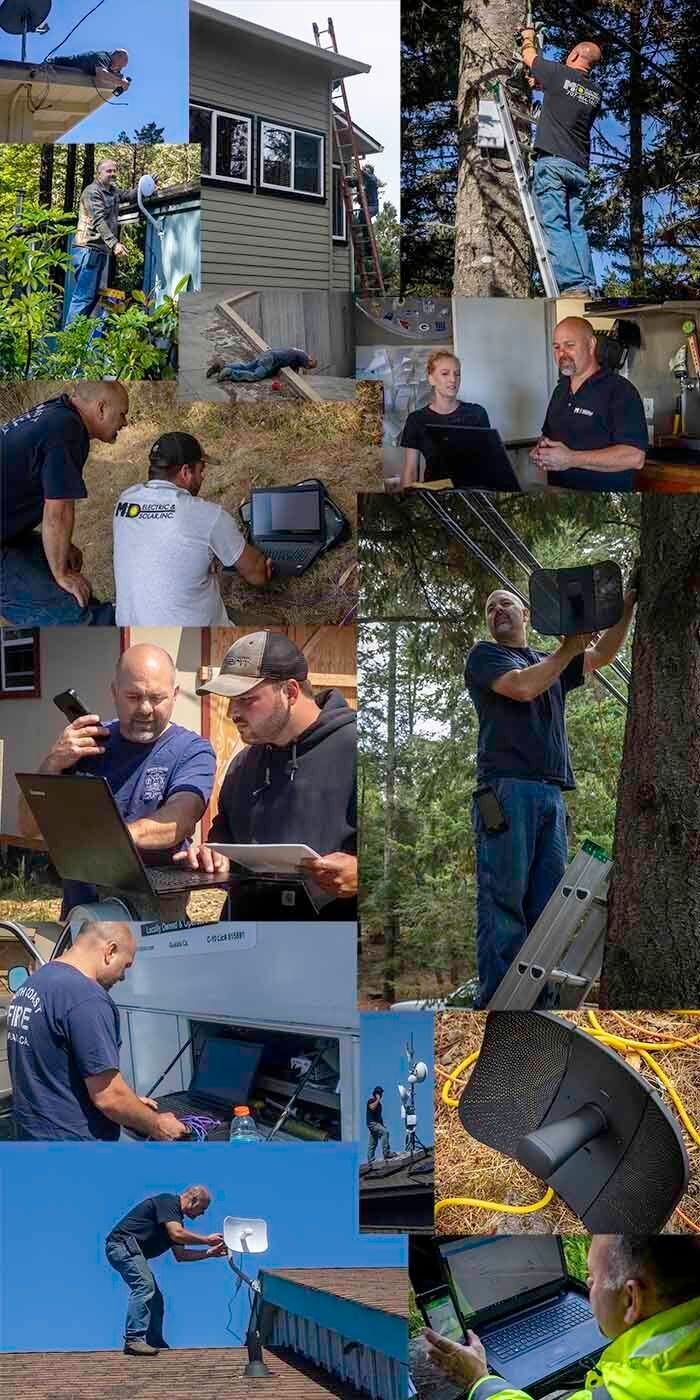 Sky Fiber Internet
Through the installation of SkyFiber, we are able to provide faster and more reliable internet connections for residential and commercial customers throughout our area of service.
"Thank you Mike Nelson for your amazing customer service!!
Your time and effort are greatly appreciated!!
We finally have accessible internet again!!"
Kelly Waterman, Gualala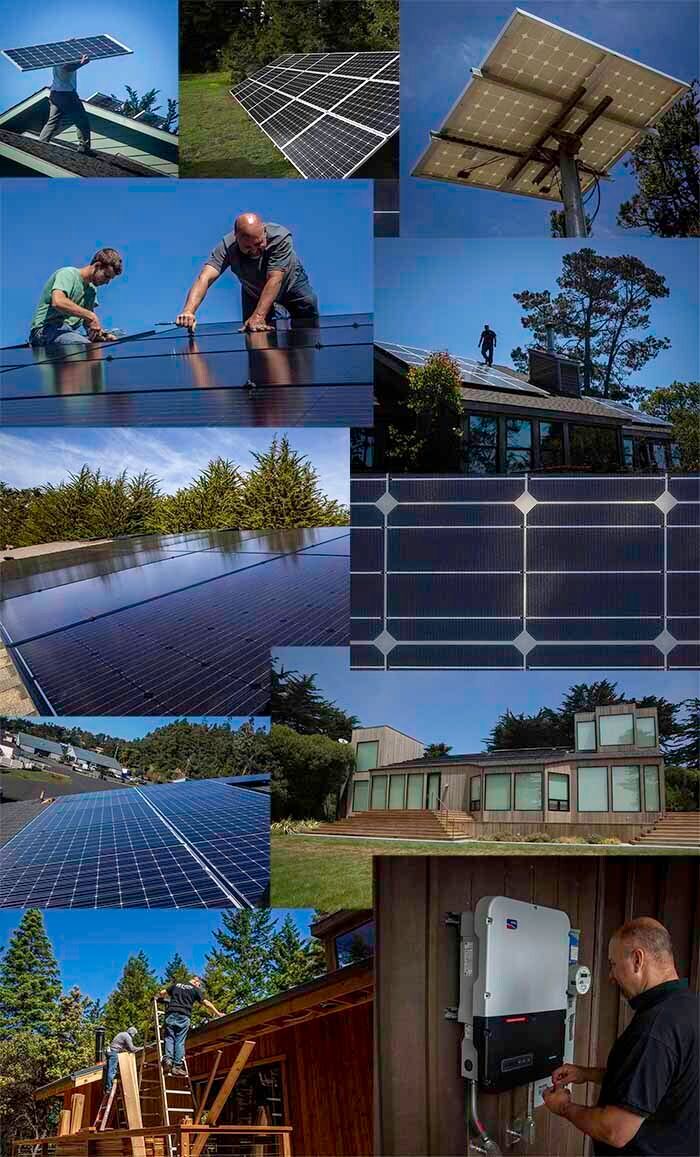 Solar
We have installed far more solar systems in our service area
than any other company - large or small.
We work on and off the grid on large and small projects for rural and urban applications. If you want solar we offer you a neighbor's experience. No hit and run operation. We are here in the community if anything happens to your system. And we offer competitive pricing and excellent service! Give us a call and we will provide you with your options and a free estimate of the costs.

"With top-of-the-line components, it's everything we could have hoped for. Mike explained all of our options. We made the choice and he quickly and professionally installed the system. Not only was he easy to work with during the installation, he made it just as quick and easy to get the rebates. Mike did all of the paperwork, both for the state and the utility. Every month when we get the electric bill, I say
"Thanks Mike."
David Fouts & Janet Loxley, Gualala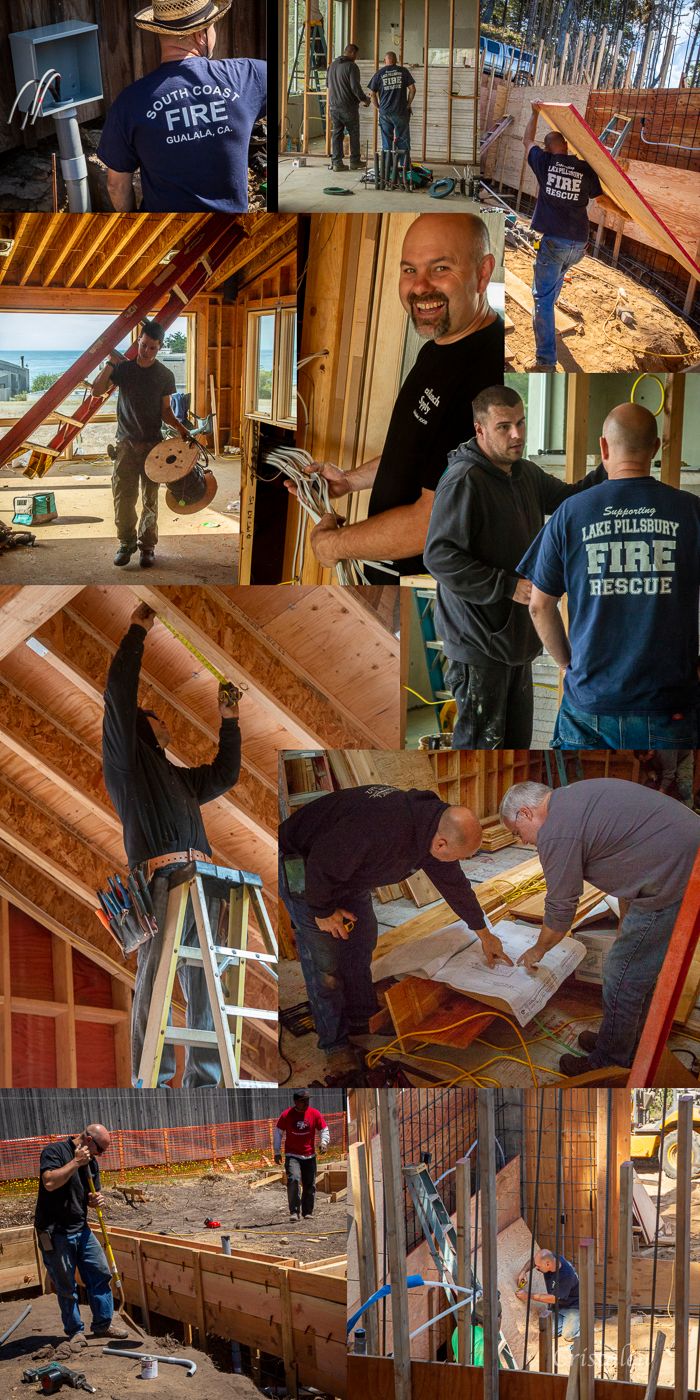 Electrical Services
Over the past decade, we have done the electric work on a wide range of different types of new construction and remodel projects to include both residential and commercial undertakings. We are current on the applicable local building codes in both Mendocino and Sonoma Counties and we have excellent relations with suppliers and the other crafts and trade people necessary to ensure sustained excellence in the performance of our work. We enjoy working with our clients and take great satisfaction in getting the job done as well as great pride in doing it right the first time. Our customers and clients are our neighbors and we stand behind our work.
"A little over two years ago, we decided to do a major remodel on our residence in The Sea Ranch. Originally we hired Mike to install Solar Panels on our home, however, we were so impressed with his professionalism and integrity, we decided to hire MD Electric to complete all the electric work on the remodel. What a pleasure it was to work with Mike. We now consider him a friend. He made the whole process smooth and as stress-free as possible."
Susan & Craig Alexander, The Sea Ranch
We'll Get it Fixed Right the First Time

Reliable Service. Quality Parts. Satisfaction Guaranteed.